Published on:
How to Skyrocket Your eCommerce Brand Storytelling with Photos
Authors

Name

Twitter
They say that a picture is worth a thousand words.
In eCommerce, we can substitute "words" with "sales." Many customers first take a look at product images before jumping to other sections, so getting the photography right is a must.
Storytelling is a strategy to try. It could improve both the shopping experience and brand perception in a unique way. How? Stunning product images that tell stories can set you apart from the competition and attract more sales.
In this guide:
Four reasons why storytelling is important for eCommerce photography
Five techniques to use storytelling in product photos.
Let's dive in.
Why is Storytelling Important for eCommerce Photography?
The quality of images on an online store can make or break sales. As many as 83 percent of customers say that product images and photos are "very" or "extremely" influential to online purchase decisions.
Storytelling is a known and effective marketing technique - commonly used in short marketing videos - that could take your product photography to another level.
Here's why it's important:
Connection – storytelling reaches people on a more personal level and causes emotional reactions
Brand awareness – storytelling creates a more memorable experience that leads to brand recognition
Credibility – build credibility by sharing the stories of real people using and benefitting from the product
Product Consideration – when online shoppers experience a visual story, they might try and feel the same emotions as if they were the character in it. This way, they understand how that product fits into their lives.
The ultimate benefit of storytelling in eCommerce photography is a stronger brand with more effective product pages. When done right, this strategy can lead to unicorn-caliber sales and unique brand perception among customers.
Best Practices for Storytelling in eCommerce Photography
So, how could you tell stories through eCommerce product photography? Consider these five practices to wow your customers and get more sales.
1. Make a Customer the Real Hero of the Story
Let's begin with the storytelling essentials – the hero.
Linda Ferguson, an editor for Subjecto says :"The most effective stories have neither product nor brand at the center of the story. It's the customer with dreams, goals, and challenges. A product is simply a tool to achieve a goal or overcome an issue, while a brand is just a passerby."
For eCommerce photography, it means that products should be placed in real situations where customers might want to use them.
Here's a simple example–
Chubbies shows stretch shorts "in action." The action is riding a bike, which is a typical activity a customer might engage in.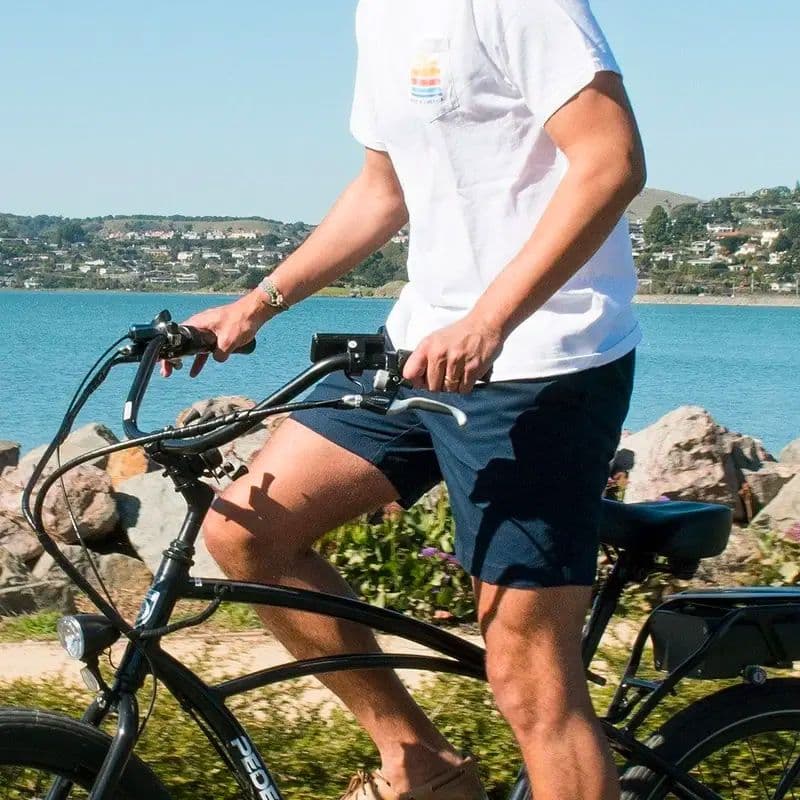 Source: Chubbies
This product photo shows a practical use for the product and gives a customer an idea of the activity. It's a great example of the "Show, not tell," a marketing approach to attract a customer's attention before they get into reading product features.
Here's one more example–
Take a look at this Instagram post by Highway Robery. This photo is an example of user-generated content, but it still conveys the storytelling idea well. The brand literally has two customers in an image that can easily be treated as a product photo.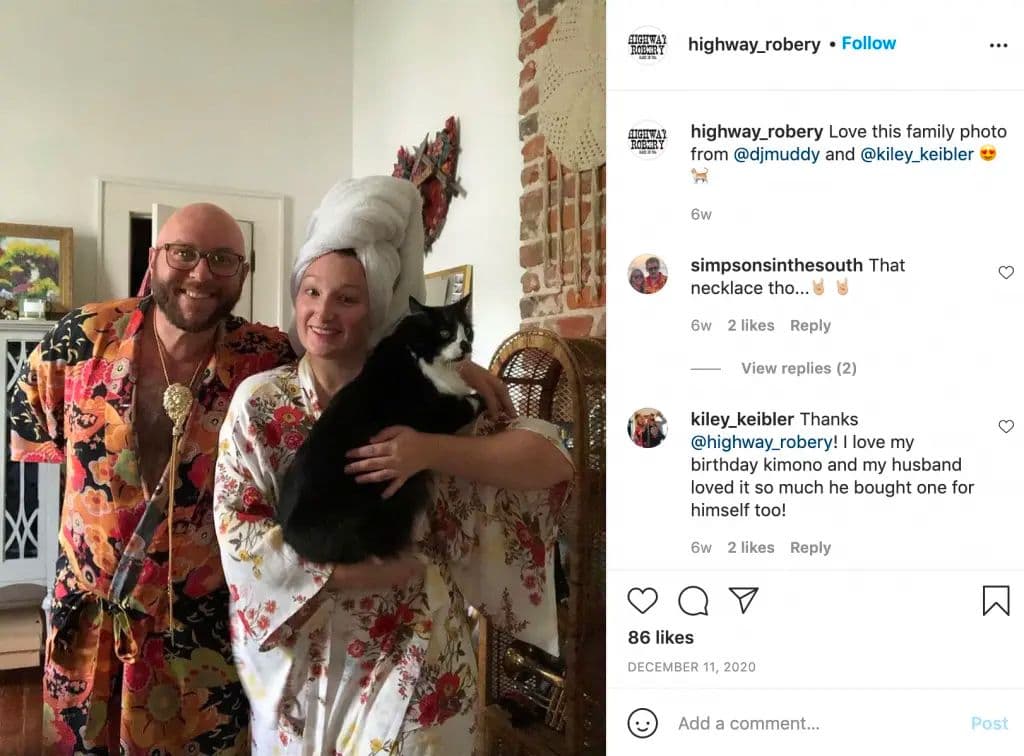 Source: Highway Robery, Instagram
So, the takeaway here is that your customers should be the ultimate heroes in your storytelling. It's all about them, not the product or the brand, so involve your customers in the conversation.
This product photography strategy applies to all marketing channels - a website, social media, etc. - wherever your brand has a page.
Making customers story heroes is how many young photographers try to find new clients on Instagram. This technique is often more effective than others because photos showing real customers are more trustworthy.
2. Give Context
Another technique that supports the storytelling effect in eCommerce photography is providing context.
You can give context through product images in these popular ways:
Show the product in a lifestyle image. Such photos help shoppers understand how they can use the product and imagine having it
Show the product in action. If it's a lunch box, make a photo where it's filled with food.
Speaking of lunch boxes...
Eco Lunch Boxes showcases their products in action. The brand's technique is to share at least a few options of packing different lunches. Here's a common option - sandwiches and pasta.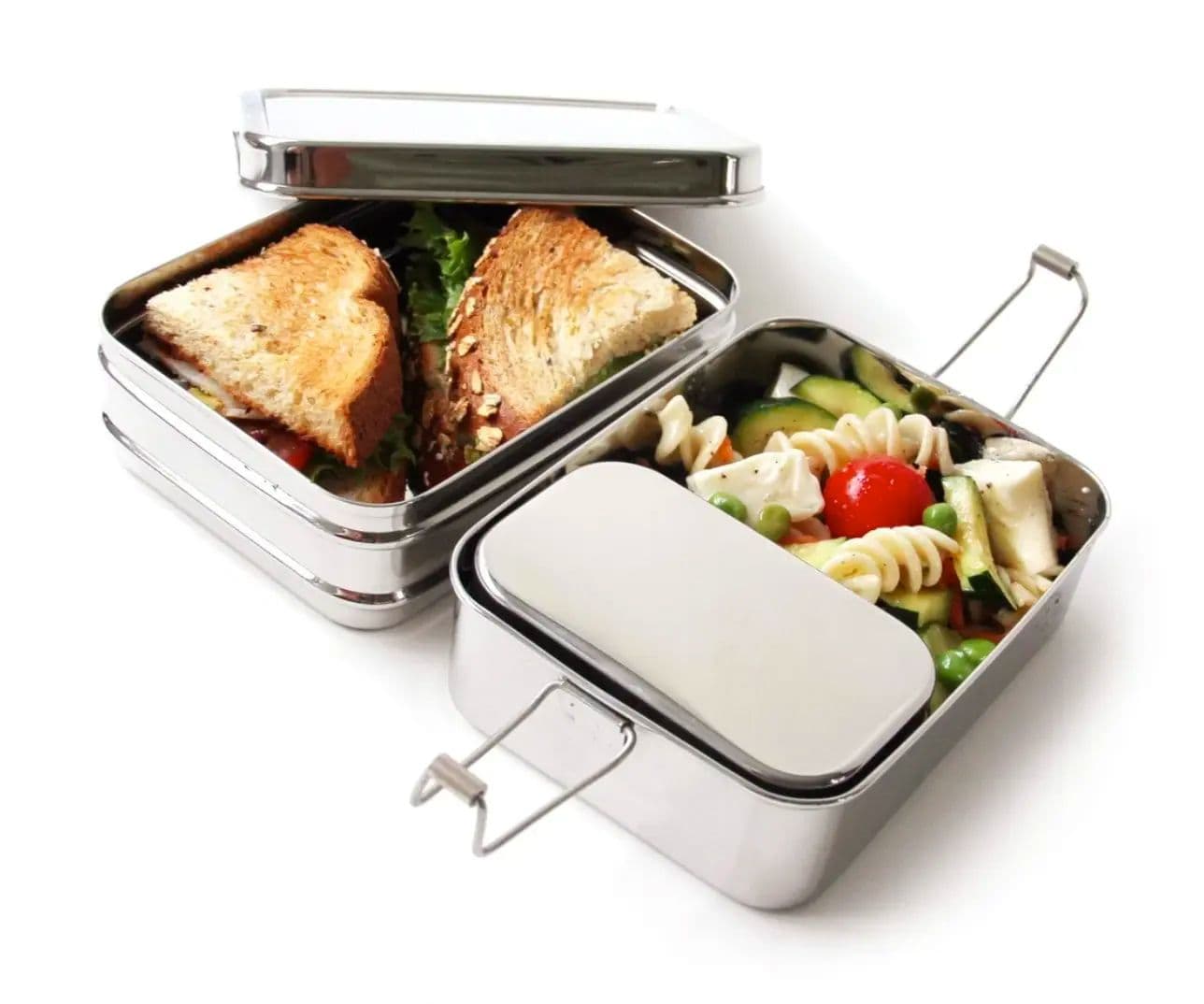 The product photo is made on a white background, which is also a common technique in food photography.
Here's another photo showing how the same product can be used. The photo is colorful, vivid, and is an excellent example of how versatile the brand's products are.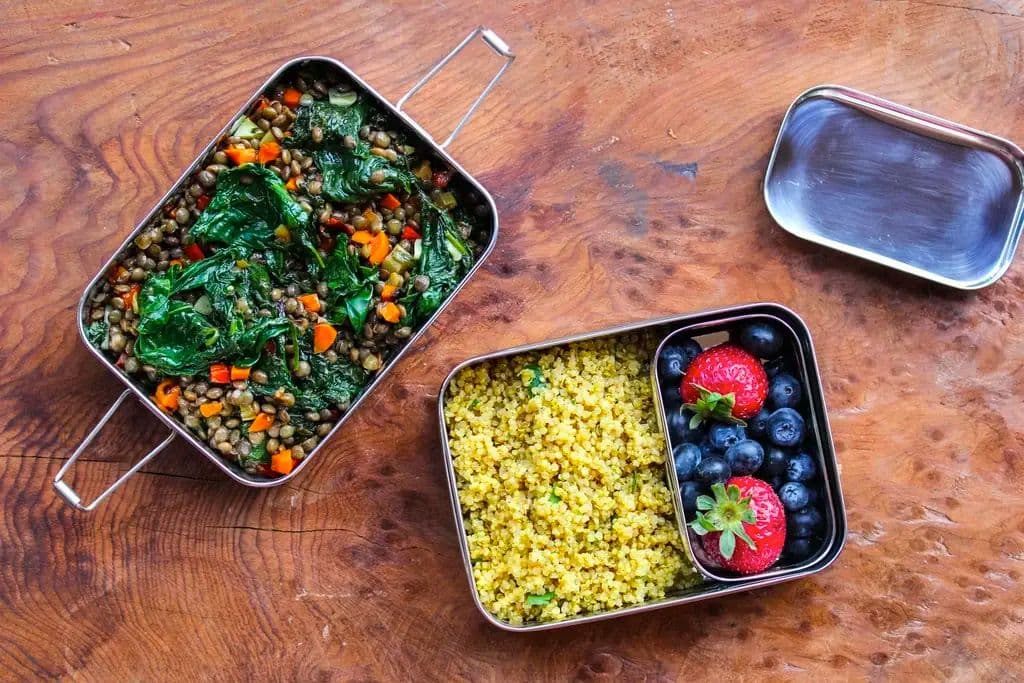 Source: Eco Lunch Boxes
Besides, sharing product photos containing different kinds of foods is a deliberate technique.
When we look for research papers online to find what universities are writing about the eCommerce shopping experience, we find that the more useful photos a product has, the better.
This strategy makes sense. More photos from Eco Lunch Boxes show 1) the product's versatility, 2) appeal to people who prefer different launches, and 3) build a reputation of a brand that provides an excellent shopping experience.
3. Add Product Features to Photos
Product visuals are the most important element on a product page, so many customers often check them out first. One idea to share stories is to add information to photos, so they could get more acquainted with the product faster.
Ugmonk, an apparel and accessories seller, displays product specifications and features like this.
By doing so, the brand educates customers and helps to find out if the product is really the one they're looking for.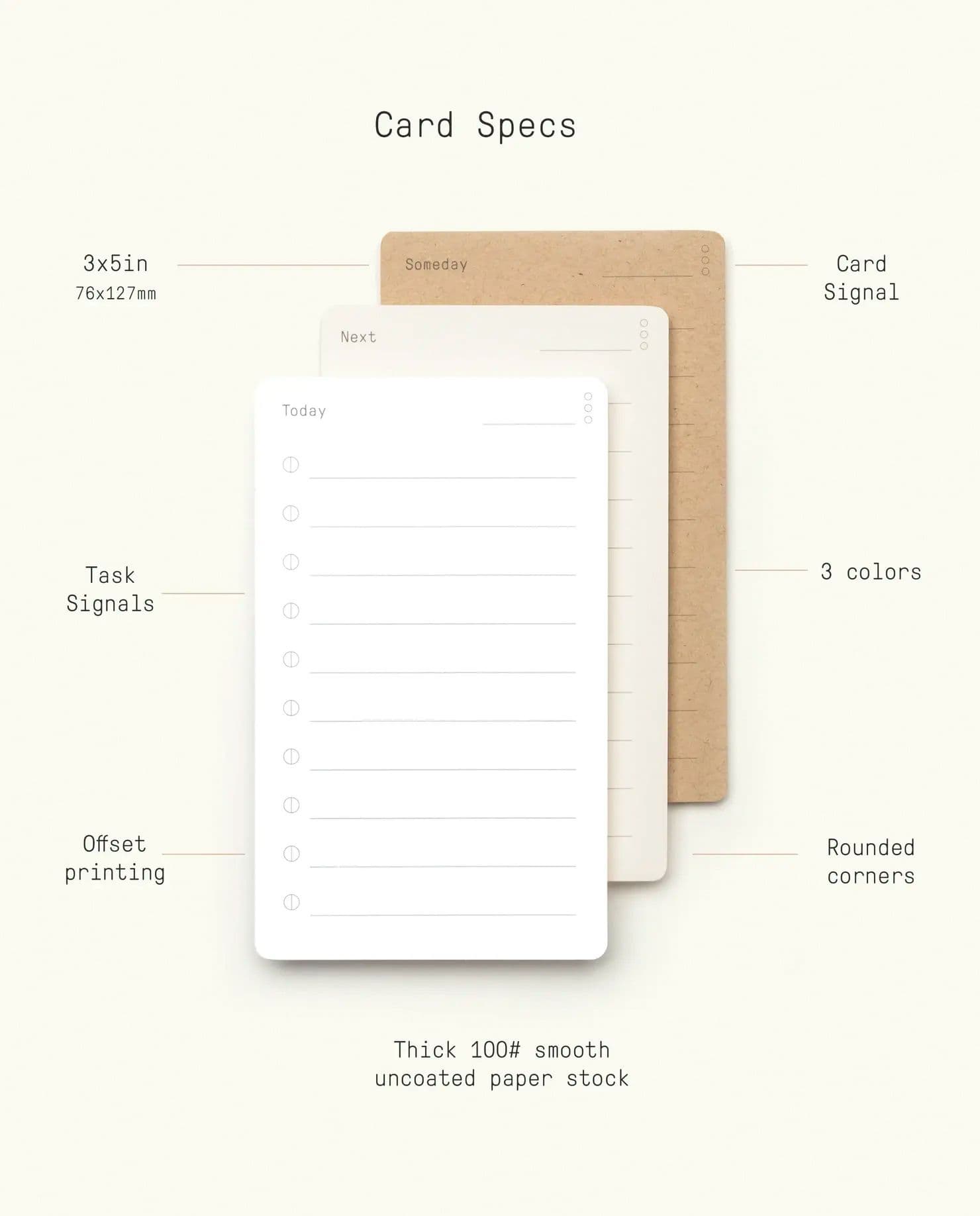 Source: Ugmonk
Another good thing about this technique is that you can add any information you want. It could be features, physical dimensions, colors, logos for branding, and even customer reviews as quotes.
If you're unsure about what information to pick, sit down with your customer support or marketing folks. Ask them if there're some specific pieces of information your leads and prospects usually ask about the products.
Last thing–
As you add information to product photos, make sure to keep them clean. This means avoiding adding too much text that makes a product photo look like a magazine page.
4. Invest in Image Quality and Creative Product Display
Only high-quality product images can attract the attention of buyers. Professional-made photos have become a standard in eCommerce, so brands are looking for creative ways to make them.
First and foremost, let's get the quality right.
Product photography experts will take care of the "industry standard" quality, of course. But be sure to ask them to take photos that also look amazing on large 4K screens (make photos of at least 1000 pixels or larger in either height or width, etc.).
You can also ask photographers for examples to see how other brands did the same. For example, if your product is chocolate bars, ask if the photographer has an example of a similar product, style, and quality in their portfolio.
Another important thing is the creative display of products in photos. With many online stores doing quality product photography, we need you to have content that stands out.
Some ways to differentiate your storytelling product photography are:
High and low camera angles
Creative lighting techniques (different shadows, for example)
Unique product arrangements
Extreme close-ups (especially useful for clothing).
Speaking of extreme close-ups, Nike is one of the brands that do this kind of eCommerce photography best.
Every product page has photos like this one to help customers access the visual look of the items.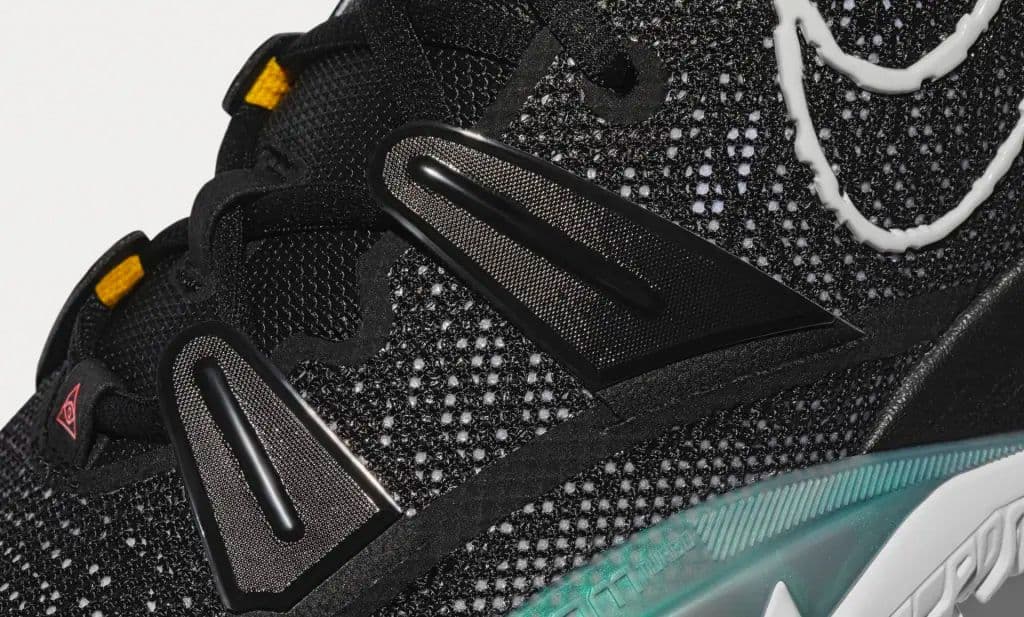 Source: Nike.com, Kyrie 7 basketball shoes.
Great-looking and impressive images aren't the only reason why quality and creativity are necessary.
Consumer surveys suggest that up to 33 percent of customers return products because "they look different in person." That's millions of dollars in lost revenues, which companies can prevent with detailed pictures that offer a complete view of products.
5. Be Consistent with the Style
It's important to have the same visual style to ensure a uniform look and feel throughout your brand's online store. If each product is presented on a different background, the experience of users might be a bit confusing, which might undermine branding efforts.
Here's how to avoid that.
Many businesses combine images of products on white and different backgrounds for each product image. This photography strategy ensures that each product has a similar representation.
Also, the overall photo style should be similar to give that uniform feel throughout the entire online store.
Ugmonk, the brand we've mentioned already, is a good example of how to combine eCommerce photography made on light and darker backgrounds. These images from a product page are different but still somehow feel uniform and similar.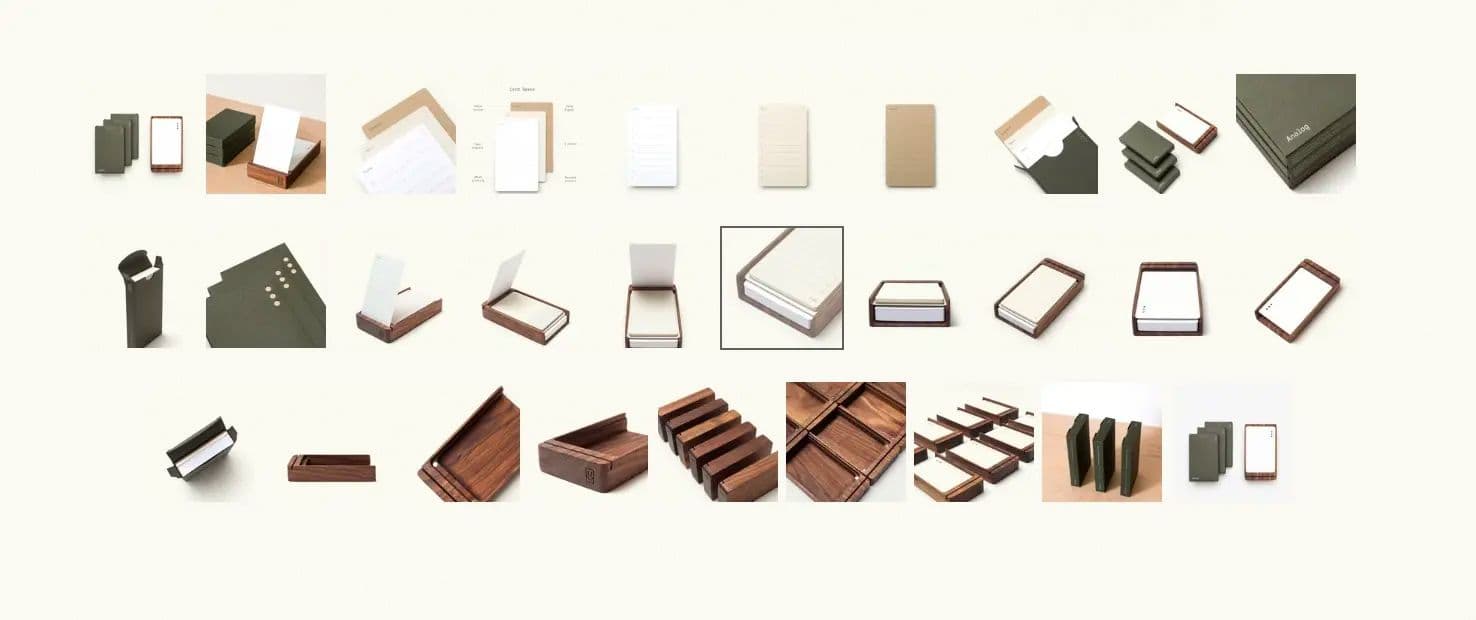 Source: Ugmonk
Ensure the same style consistency when making product photos for your online store. Communicate your vision to photographers and designers and share your branding materials with them to show the styles you're looking for.
Brand Storytelling with Product Photography: Summary
Product photography is a major consideration for online shoppers. Your brand can take an opportunity to impress customers with mini-stories in product images - something that will differentiate you from many competitors.
Any eCommerce brand can use these tips to increase customer engagement and get more sales. So, no more boring and generic photos for you - try experimenting with product photography, get advice from photo experts, and improve your product pages!
---
Author bio: Linda Ferguson is the CEO of Subjecto.com, an online organization that provides a wealth of resources to help students be more successful in their coursework. For years, she was a teacher, a writer, and editor, and a consultant to schools and other educational organizations. In her own capacity, she has found ways to use newer technology, keep the brand mission pure, and put student success ahead of profit.